Pedigree limousin bulls | young bulls for sale
For sale
** Updated 12/07/2022 **
All bulls can be viewed on farm safely, collected (or delivered by arrangement) and any further photos or videos can be sent by request. We respect social distancing and are happy to work with any purchasers to make sure that they can source the bulls they need without putting anyone in danger. If you have any questions please get in touch.
There are many young bulls for sale privately off the farm, some already ready for substantial work
We would like to extend a huge thank you to the over 60 bull buyers we have sold bulls to since the pandemic began.
Herd health-
BVD accredited since 2008
IBR accredited since 2013
Lepto Monitored Free since 2013
Tel - 01757 288218
Barry 07825 868939
Paul 07436 076636
We currently have 2 older bulls remaining for sale
14 of the next batch of bulls will be semen tested shortly and available to be selected from
Photos and details to follow
BOTH BULLS SEMEN TESTED AND VET CHECKED
Elderberry Sidney
£3000
The youngest bull in the group, sired by Jupiter. Should be very easy calving and suitable for use on heifers.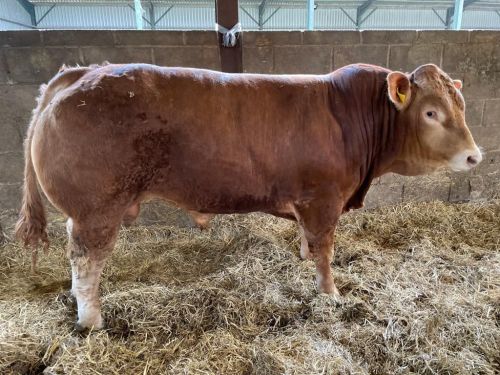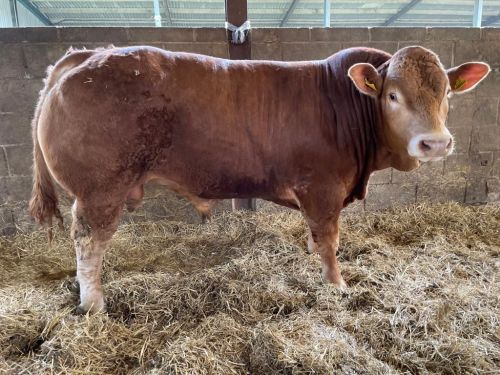 Elderberry Roy
£3500
Big, long and docile Elderberry Napoleon son with a lot of quality.
Elderberry Napoleon has bred bulls to £4600 and bred the Reserve Overall Champion at Darlington May bull sale.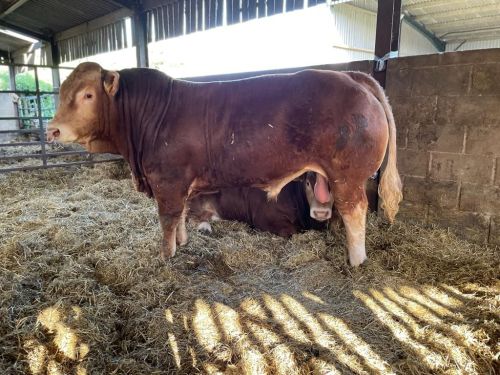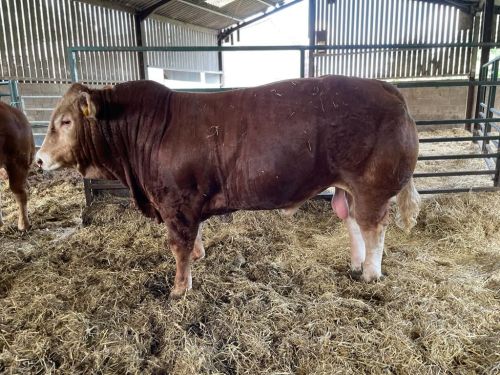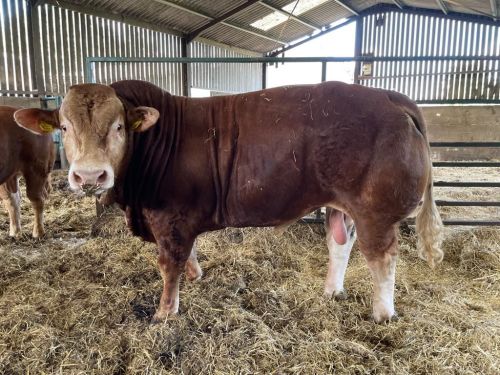 A small selection of bulls sold through the years-
ELDERBERRY PONTIAC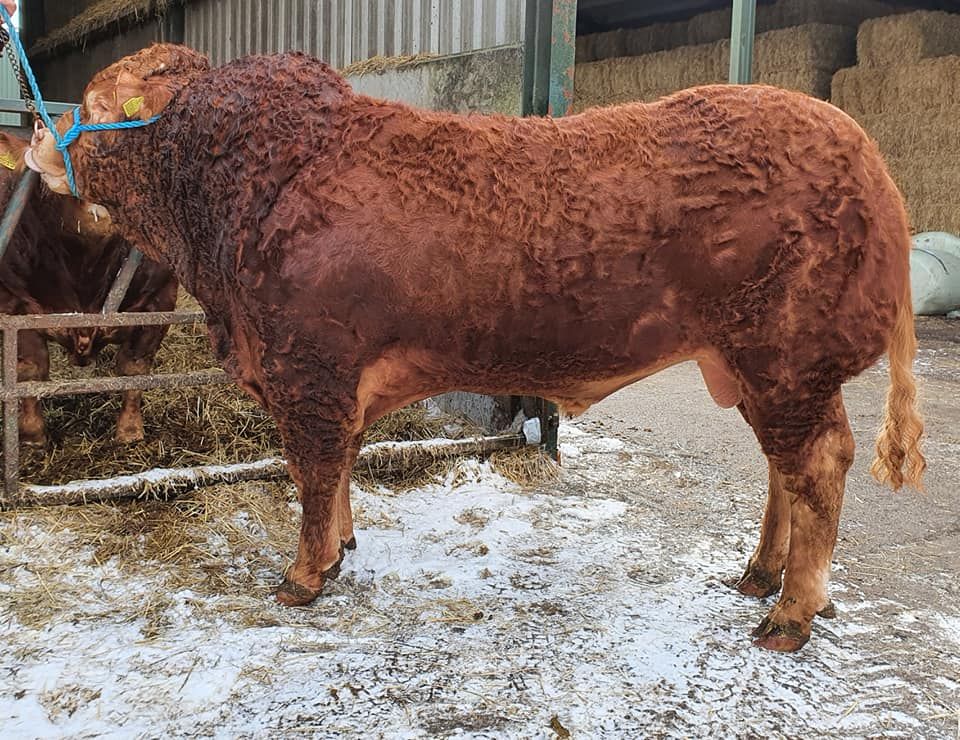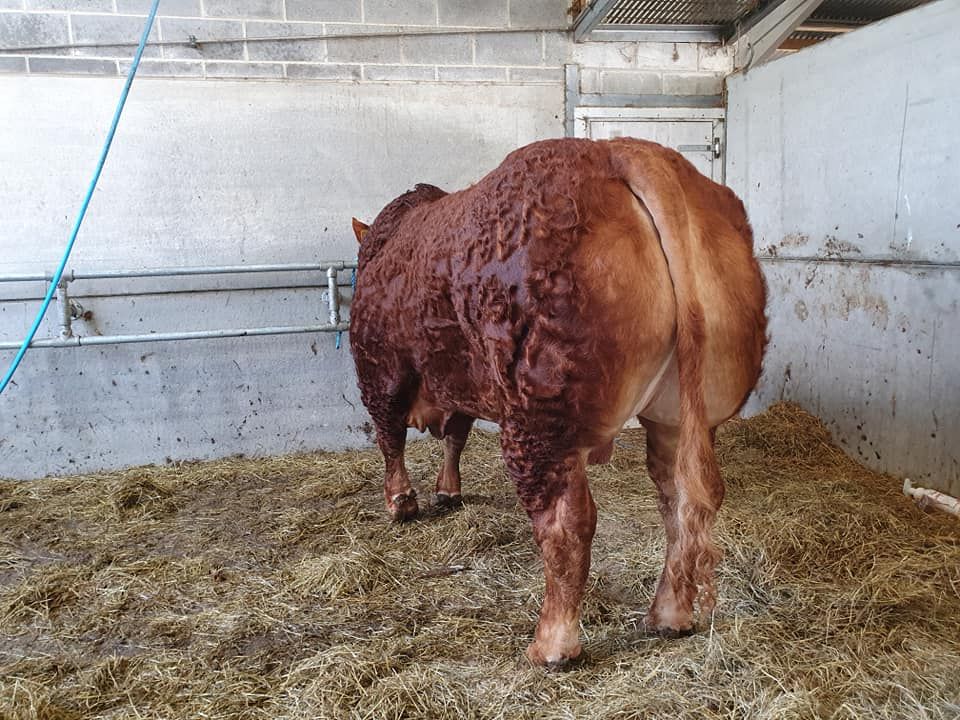 Sold privately to the Cornsay herd. A bull made to increase size, length and correctness.
Elderberry Napoleon (centre)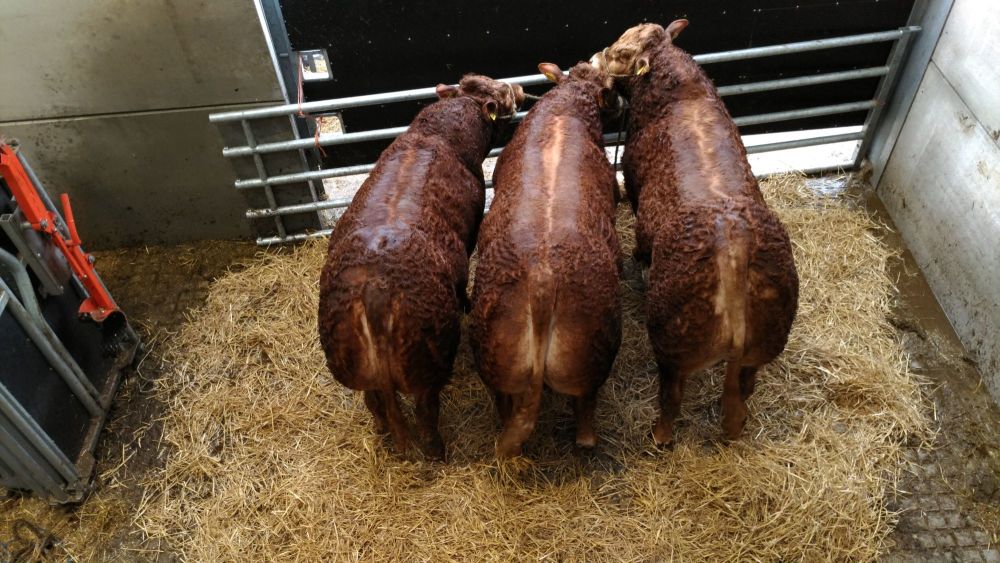 Elderberry Nigel SOLD YORK MULTIBREED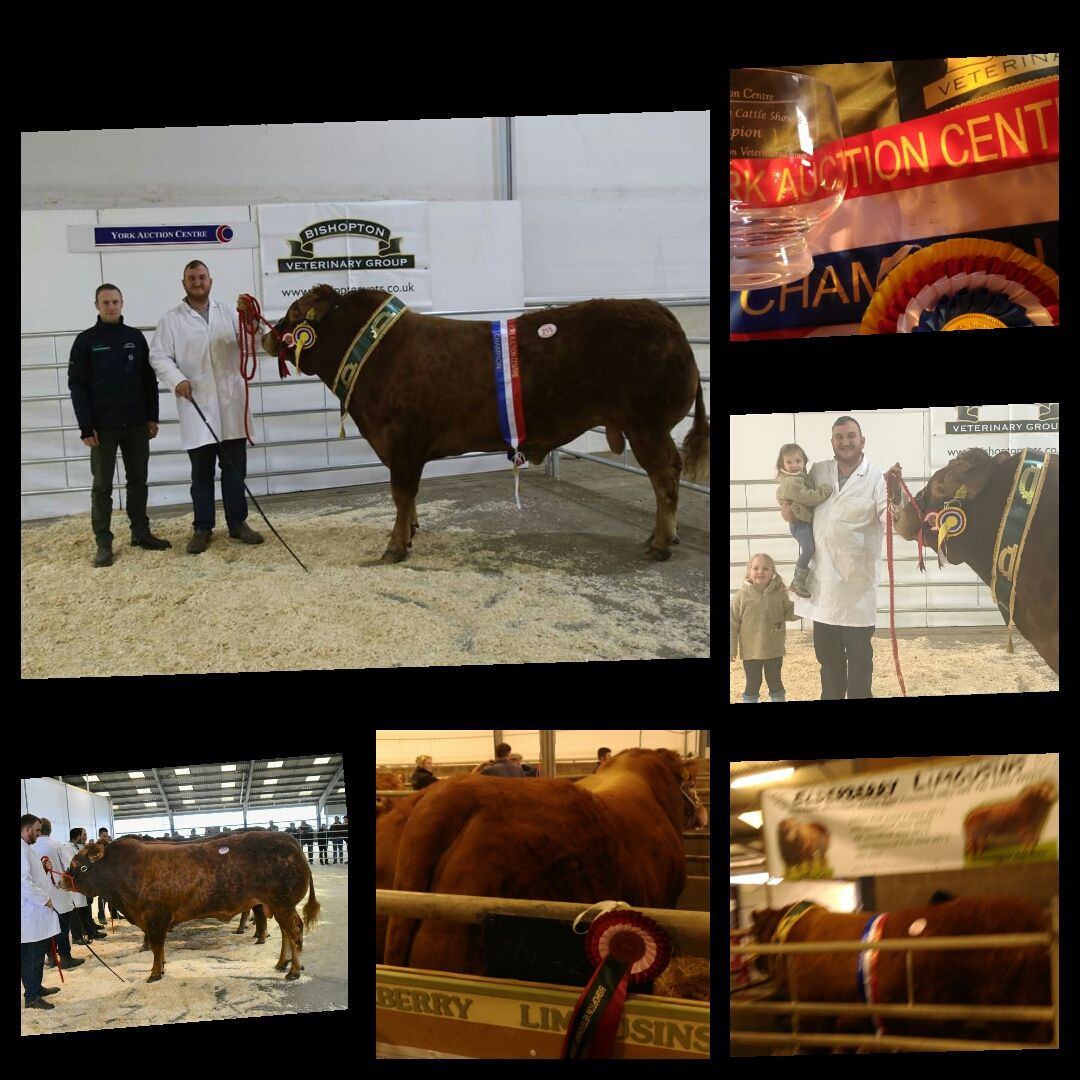 Elderberry Nizlopi SOLD NEWARK OPEN LIMOUSIN SALE
Elderberry Musician SOLD PRIVATELY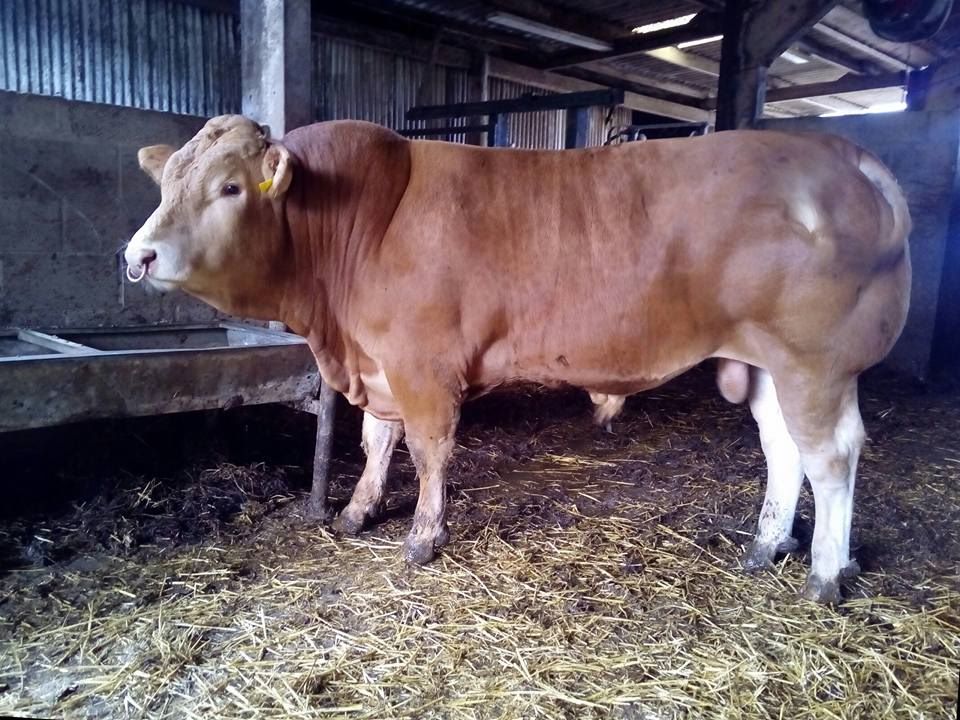 SOLD PRIVATELY TO SCOTLAND
Elderberry Idaho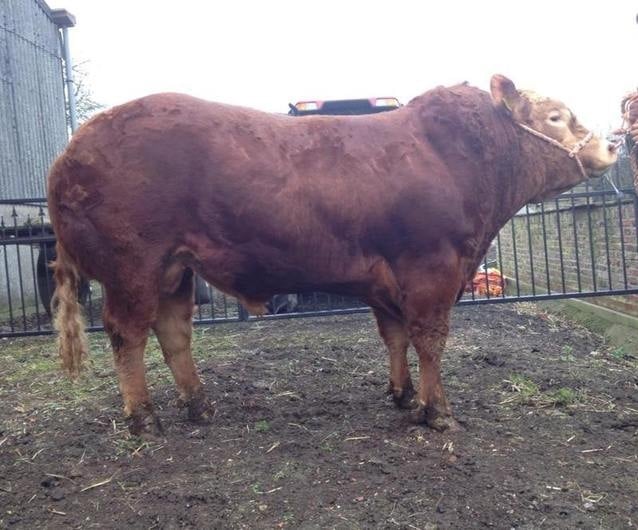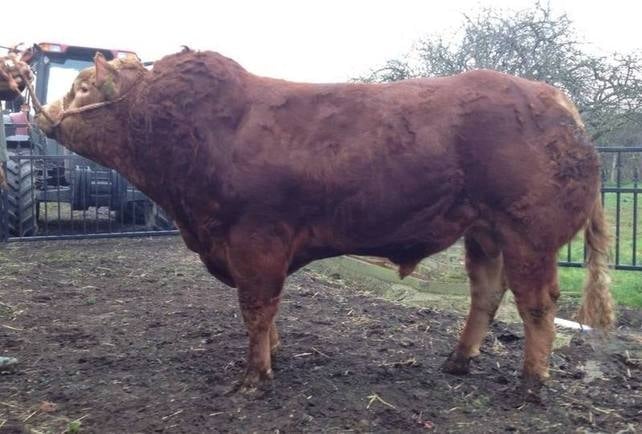 Elderberry Halogen SOLD PRIVATELY
Elderberry Hobgoblin SOLD PRIVATELY TO STOCKSBRIDGE LIMOUSINS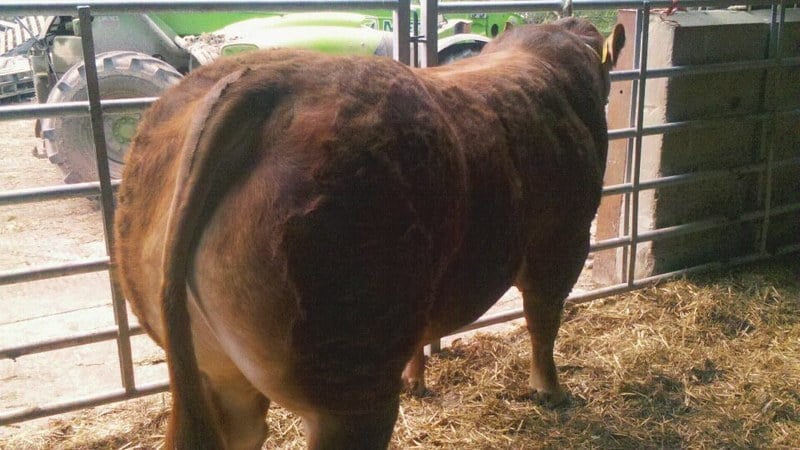 Elderberry Galahad
(Milbrook Alistair x Highlander)
Private export sale at 8 1/2 months to Dovea Genetics AI, Republic of Ireland.
Pictured at 10 1/2 months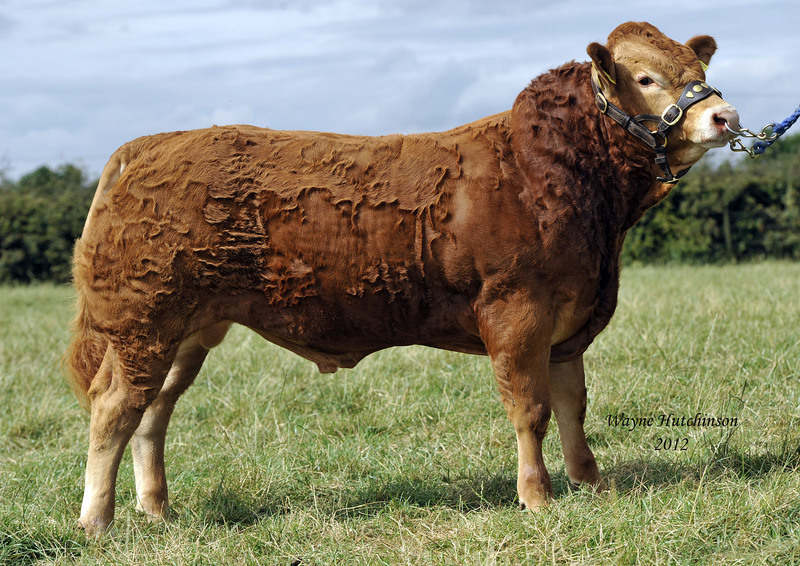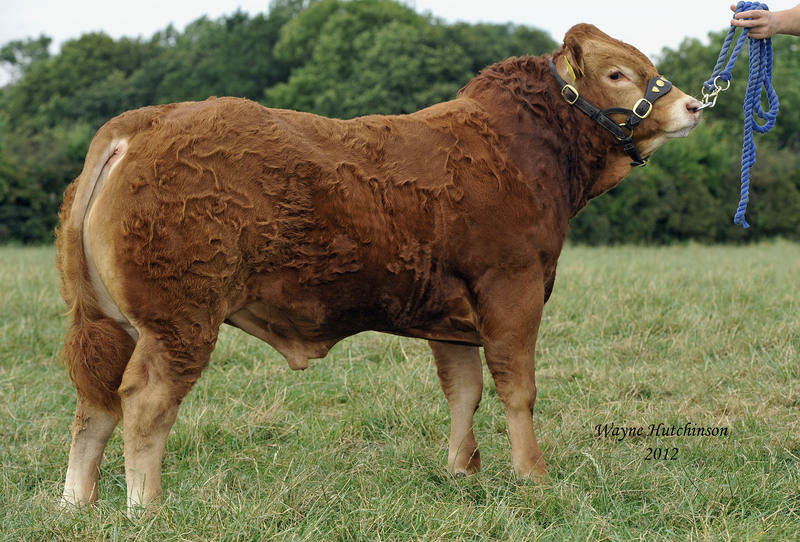 This is our biggest achievement selling Galahad to Irish AI company 'Dovea Genetics'. Can be seen here http://dovea-genetics.ie/beef-sires/limousin/
Now regarded by Dovea as one of their ''all time greats'' selling over 1 million euros of semen.
Elderberry Gump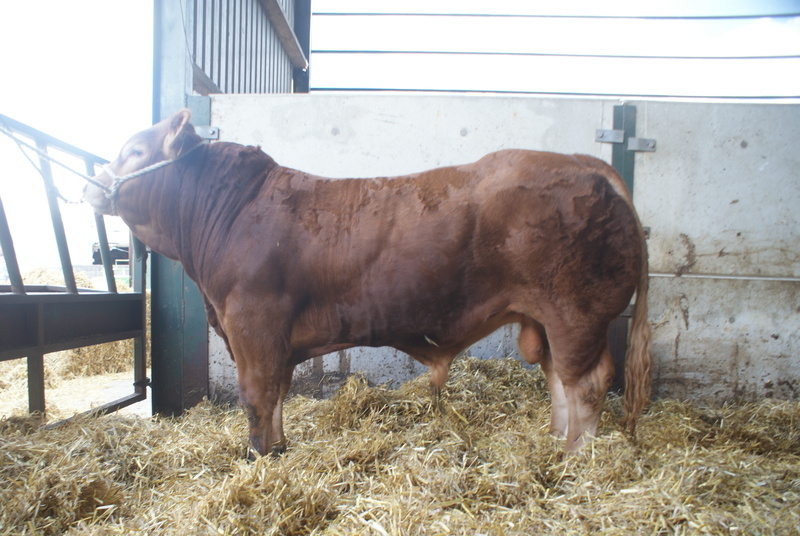 Elderberry Eragon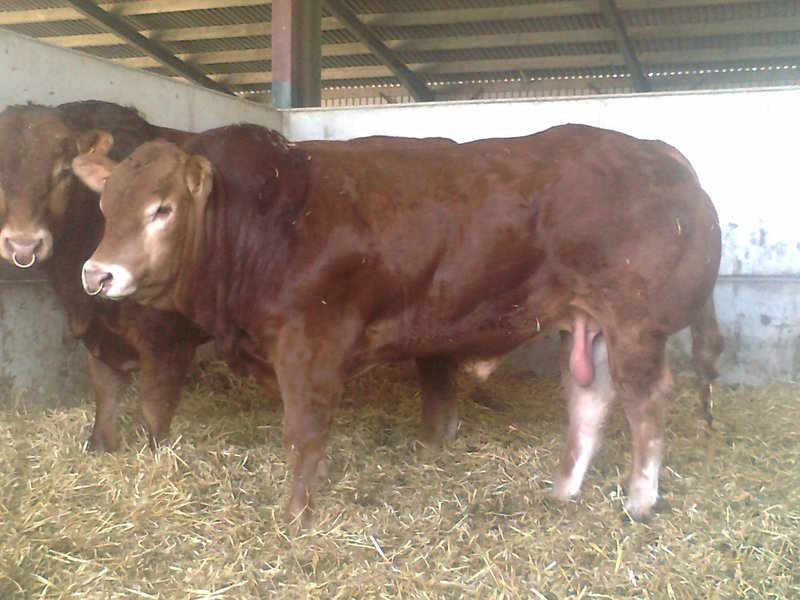 Sold privately for £7000 to JF Teague, Buteland Farm, Balerno, Edinburgh.
Elderberry Einstein
(SOLD SKIPTON SALE TO BRONTEMOOR LIMOUSINS)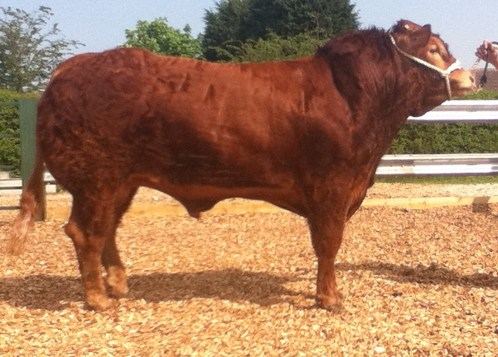 Elderberry East Yorkshireman - ET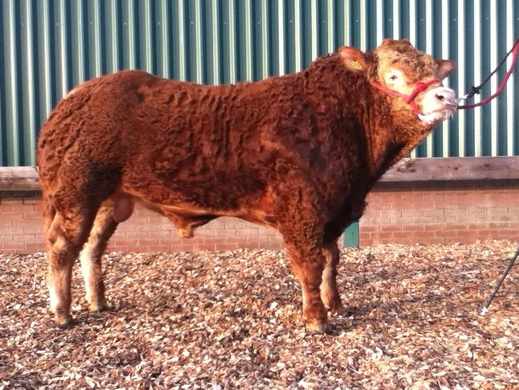 The above is merely a selection of the young bulls we have sold over the last few years however we would like to wish to ALL our bull customers the best of luck with their purchases.