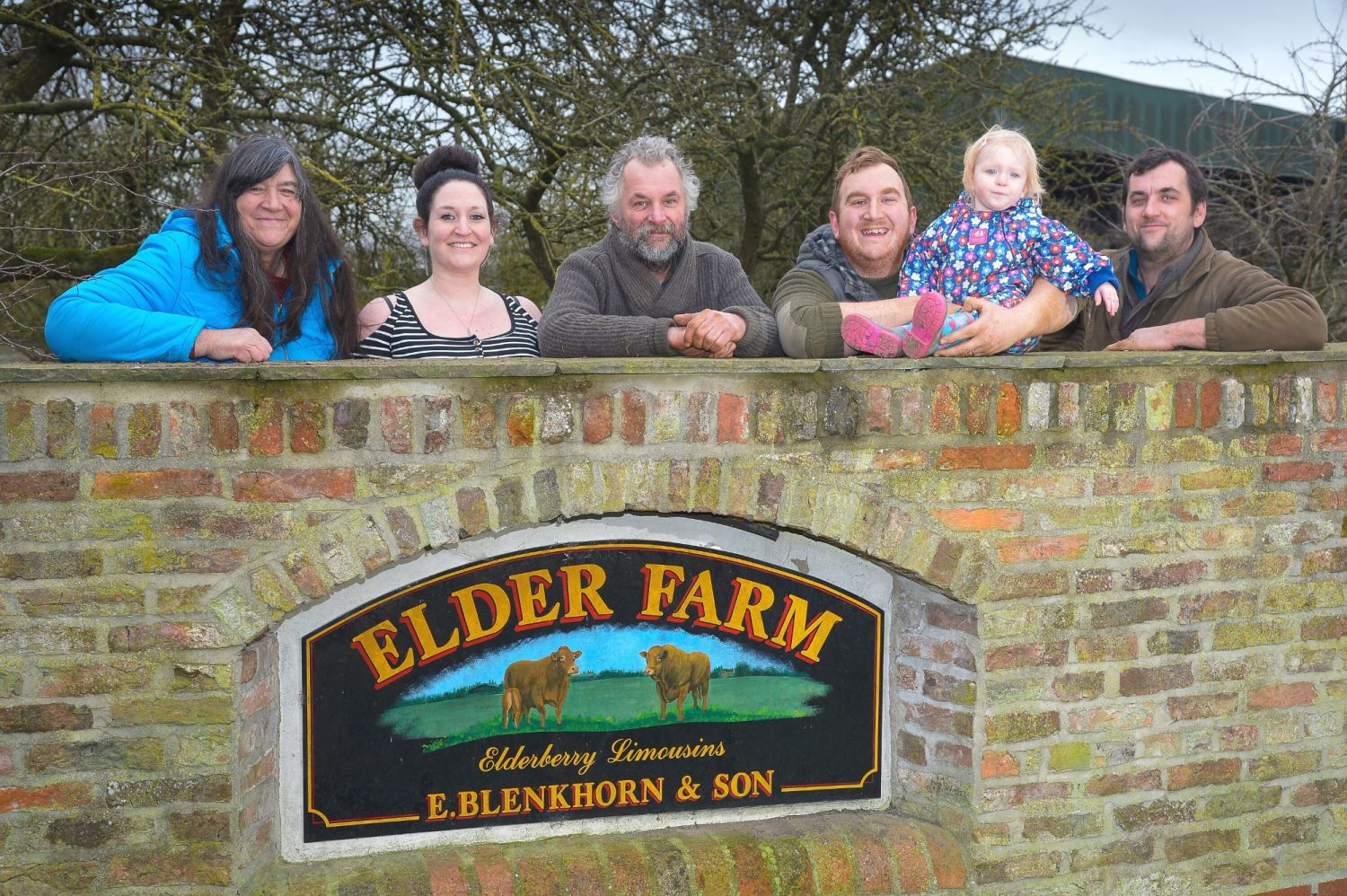 Hello, thanks for visiting our site!
We, the Blenkhorn family, have been farming at Elder farm in East Yorkshire since 1941. It now consists of 350 acres with cattle playing an important part as they always have.
The Elderberry Limousin herd was establish
ed at Elder Farm in 2002 and since then we have worked hard to try to establish a herd of quality cows with milk, calving ease and good temperament but also with the genetics behind them for them to consistently produce quality, here, and wherever they might go
. This has been through use of AI, embryo work as well as investing in purchases in France and Ireland.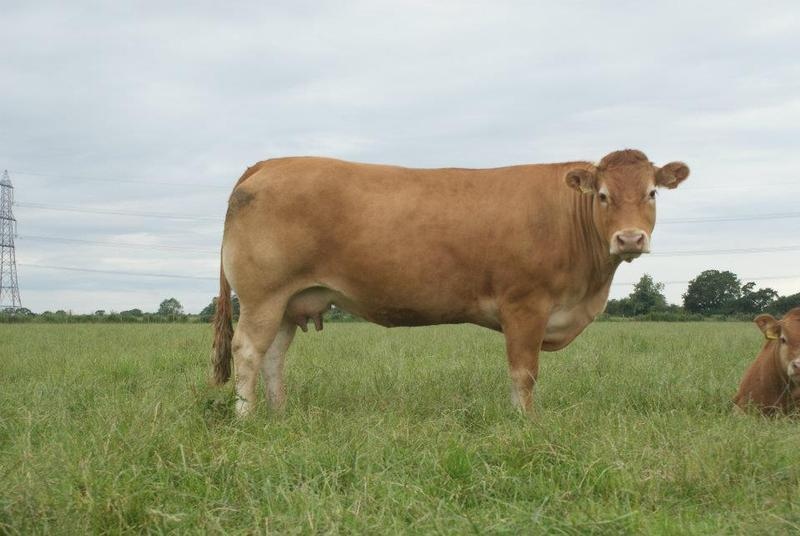 The early days
Before we started breeding pedigree limousins we had a 70 strong commercial herd of good quality increasingly near-pure Limousins. Since BSE we had been keeping our own replacements and therefore got closer and closer to pure bred Limousins. It was then that we saw the benefits of pure Limousins - they could still milk well without dairy influence and were a quieter animal than the first cross-bred cows we had bought. We also saw the benefits in the end product with faster growing and better quality bulls resulting in better prices. It was at that time, after purchasing a new stock bull for the herd that we decided to sell out the commercial herd completely and purchase pedigree females. We began by purchasing heifers from some of the top UK herds but unfortunately many of these lines proved to be diseased and had to be completely culled from the herd.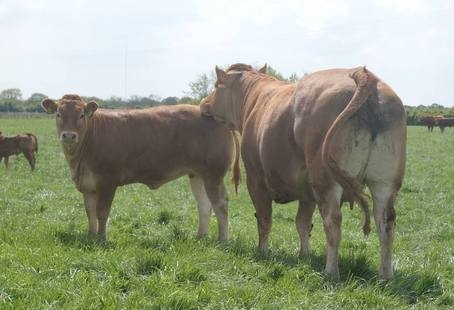 In 2010 it was decided to make the further step of travelling to France to visit herds and find quality new female lines that we could have confidence in the health status of. Over the last 7 years we have made some twenty trips visiting shows and herds in different regions and carefully selecting breeding females to add to the herd. Many of the females carry well known quality genetic lines from some of the top AI sires in France as well as some from dam lines that have bred AI sires. We have also purchased some with unknown outcross breeding that we have seen on farm to be producing what we are looking for. Some of these purchases from France have already bred extremely well resulting in some strong on-farm sales. Our criteria for herds to purchase from is that they must have at least 50 cows and at least 5 years freedom from Johnes years although in reality many have 10-20 years of Johnes freedom.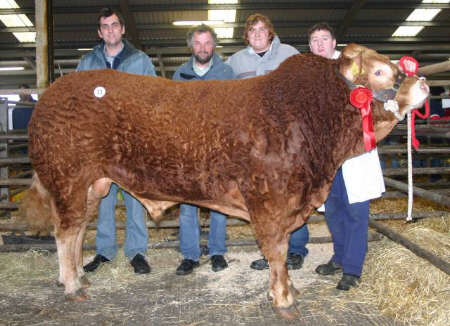 As well as carefully selected females from France, over the last 12 years we feel we have added herd sires with strong genetics including the purchase of Domino son Milbrook Alistair from Roscrea Premier Sale in Ireland, March 2007 and Wilodge Vantastic son Newtown Freeman at Roscrea in 2011 to bring in more muscle and style. Both were purchased for the day's top prices of 16,000 euros. We also invested in the purchase of a maternal type bull from France in 2012, Engy. He will hopefully bring the fundamental qualities into the next generation leaving cows with his wide pelvis and genetic milking ability as well as muscluar volume, the first of which are starting to calve down this year. The combination of top quality bull purchases, carefully selected well bred French females and use of top French and UK AI sires will hopefully result in us breeding cattle that continue to do well for their purchasers. We have focussed on trying to purchase genetics that are true Limousin in type with strong maternal and beef characterics without being so extreme as to encounter leg, fertility and longevity problems. Ideally we want the whole herd to be F94L and have actively avoided the other double muscle genes that lead to, in our opinion, reduced milking ability, size and maternal calving ease. Despite this we have still used some sires with one copy f the NT821 gene to produce animals for the commercial breeder, but will limit this influence on the herd.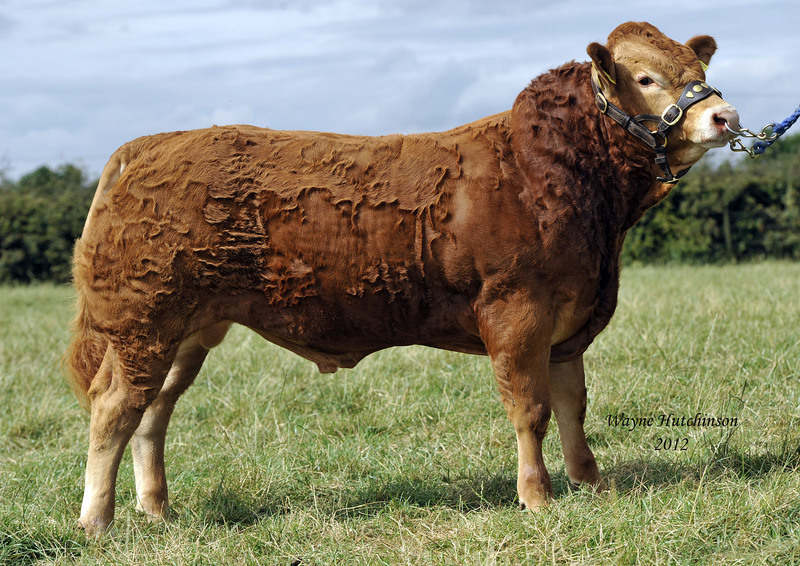 The herds greatest achievement to date came directly from one of our first purchases in France, a maiden heifer called Diablesse. She is a daughter of Highlander and was a quality looking shapely heifer with a lot of breed charachter and style whilst having maternal merit being sires by the proven maternal bull Highlander. Her first calf was by Milbrook Alistair, a bull calf called Elderberry Galahad. At little over 8 months of age (whilst still suckling his mother) he was spotted by Dovea Genetics from Ireland who flew over and purchased him for AI. His semen has been selling well in Ireland and he is now rated as the easiest calving commercially available Limousin sire in Ireland with very low calving difficulty even after being sold for use on heifers to calve at 2 years. He was the top selling Limousin sire for Dovea Genetics in 2016 and is now regarded as an obvious choice for calving ease, short gestation and calf quality.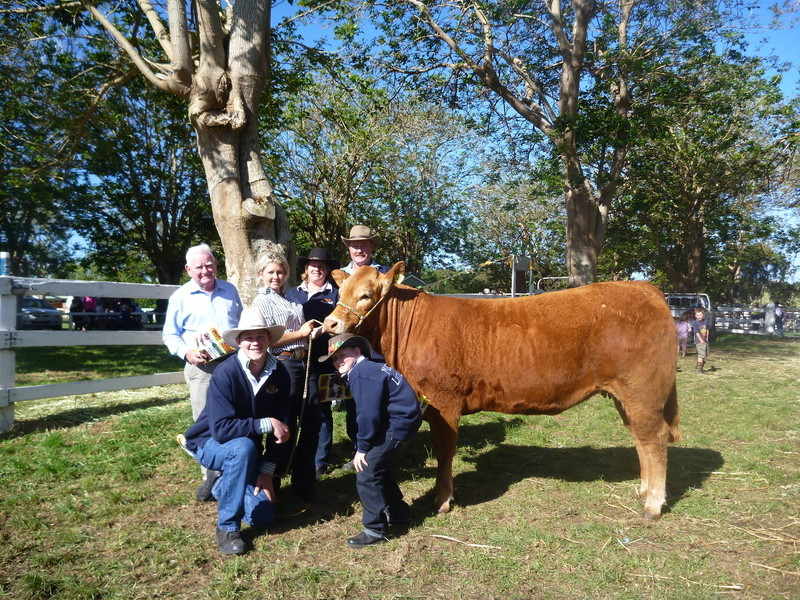 We always feel very proud when we see animals and genetics that we sell go on to do well and we were extremely pleased to hear that semen we sold to Australia from Milbrook Alistair resulted in a sale topping sale for Max Atkins 'Willow Park' herd with two heifers selling for $18,000 and $8,000, huge prices in Aus! A Milbrook Alistair son also topped the snake gully sale in New Zealand.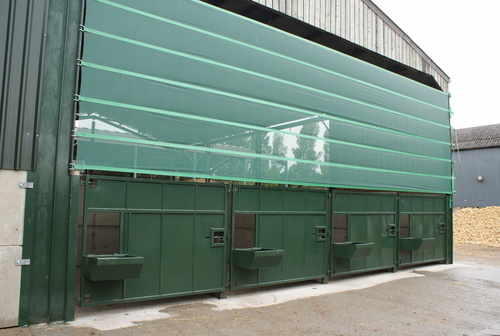 The herd is signet recorded and a member of SAC Premium Cattle Health Scheme. Following BVD acceditation in 2008, we became accredited for IBR, BVD, Lepto Monitored Free and Johnes Risk Level 1 in 2013 and are tested free from Neospora. This status was kept in tests in summer 2016. We have put significant time effort and resources into disease testing, prevention and control and we are very proud of our herd health status. This is the reason that we do not show our animals or bring animals back to the farm from sales. We believe strongly that regardless of any animal's or herd's quality, breeding animals must be free from disease. A show winning or sale topping cow with IBR and Johnes should be no use to any herd and we stick to our principals on health whatever the consequences. We also don't attempt to compete with the performance figures of some of the bulls at sales and instead feed them for their own best interest resulting in greater longevity and fertility and they are also registered as being born on the day they are born rather than 'playing the game'. This long term honest approach has resulted in happy bull customers who have bought on farm and have then recommended us to friends and returned to buy again.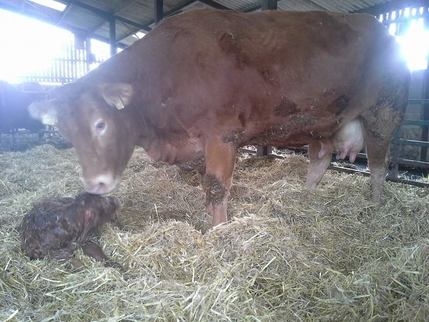 Over the last fifteen years it has certianly been a learning process and it will never stop being a challenge to breed the type of animals that meet both the market requirements and also match our own ideas of what makes a pedigree Limousin cow the perfect suckler cow that is easy calving, milks hard and rears a quality fast growing calf every year.
We hope you find the site of interest,