Pedigree Limousin Herd Sire
Jac
Jac is our semen sire and was spotted in France before eventually being purchased and imported. Calves born easily, small with fine bones and begin showing his incredible natural plate at around 3 to 4 weeks of age. Double F94L. First daughters have just been served.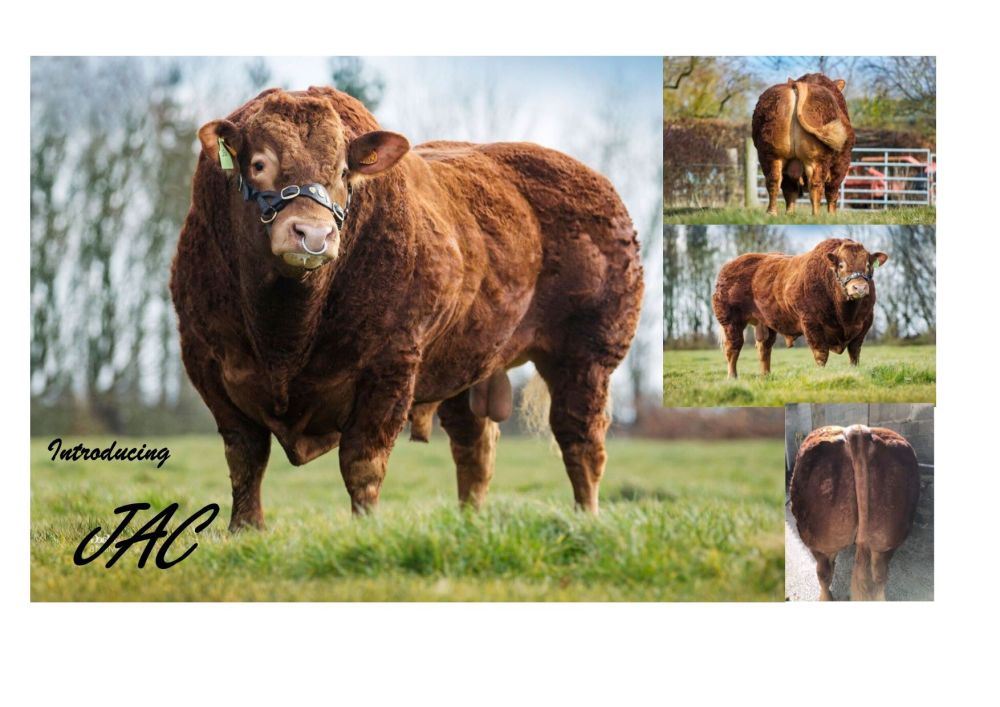 Intrepide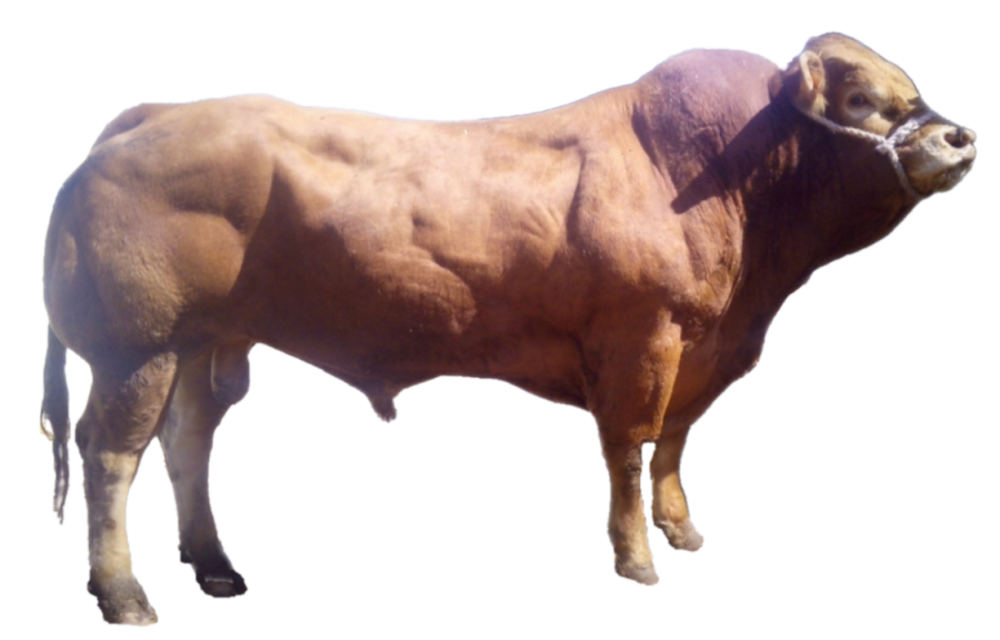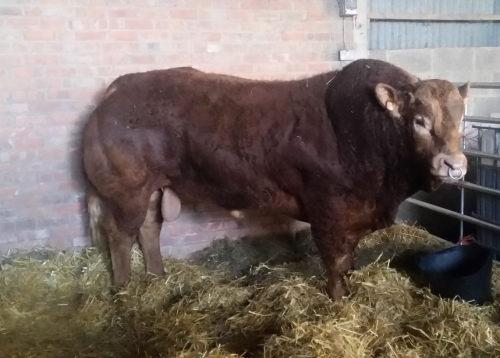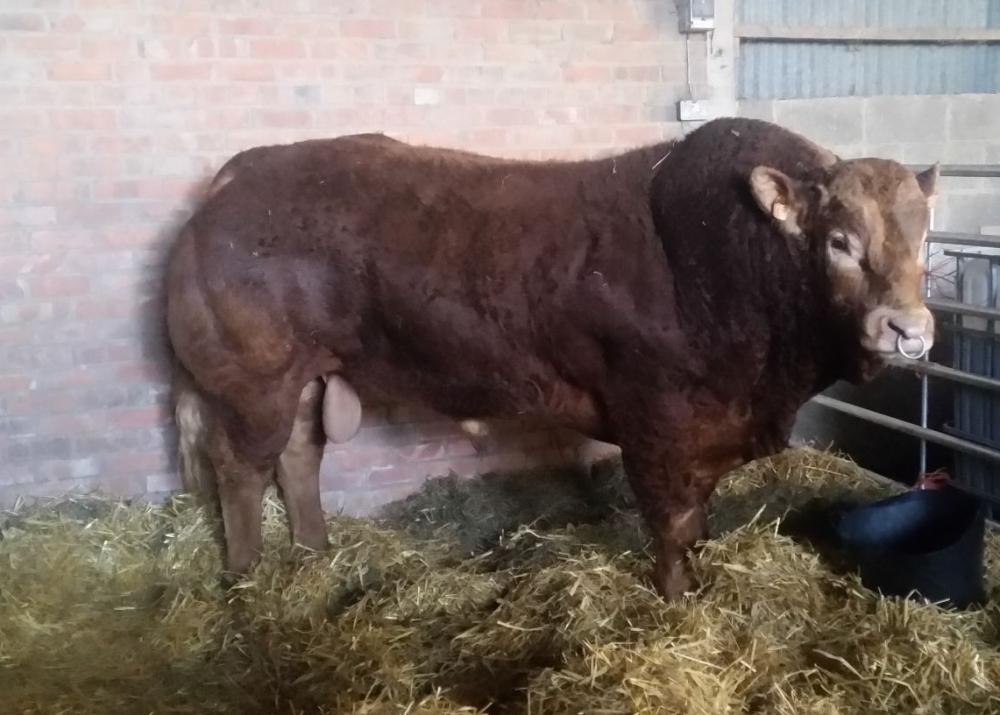 Intrepide after arriving from France in December 2016.
A very limited amount of semen is for sale and has no royaty fee. Stamps his length onto his stock, easy calver, double F94L and near complete outcross. His sons show stand out growth rates and have size length and correctness. His first daughters have good milk.
Our current junior herd sire is ...
Jupiter - .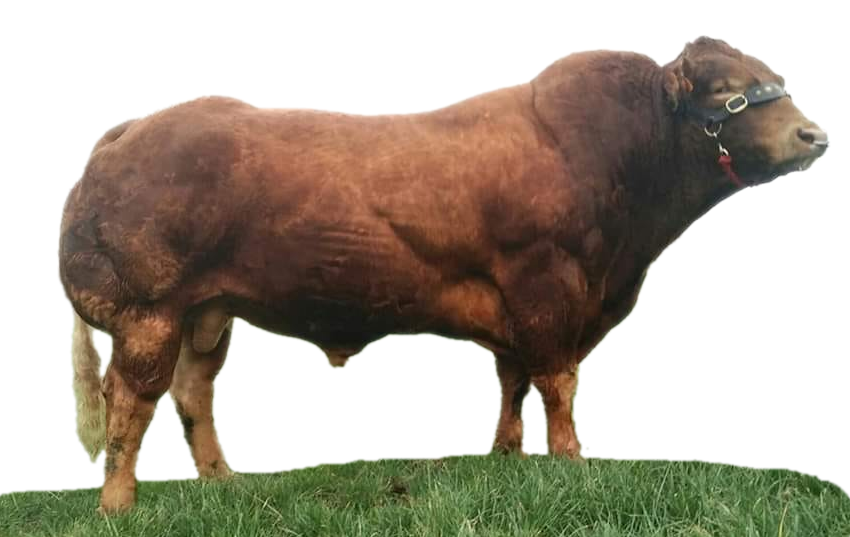 Jupiter comes from quality bloodlines at Champeval. The sire is the great Celestin who is an objat son from show cow Voyelle who is a super female at Delage herd and is full of muscle and power. Celestin breeds quality bulls and heifers alike. The dam of Jupiter is a real eye catcher of a cow. A true quality pedigree cow, full of breed charachter, power, width, style, muscle and milk. Jupiter was suckling his mother when we bought him. He is growing into his breeding and is full of breed charachter and thick beefy shape with strong correct legs. We feel he is the bull to breed quality stock of both sexes and is surely doing so. He carries two copies of the F94L gene. Over 100 calves to date, easy calving without exception on cows and heifers alike and his first daughters are rearing quality calves.
A selection of Jupiter's first calves.....
Former sires include
Engy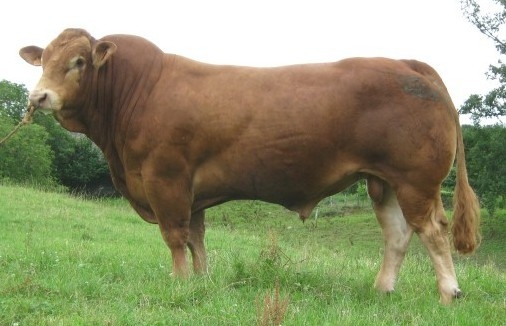 Engy was purchased at the Grand Cru sale at the French National Show 2012.
Exported back to France and became one of the biggest selling Limousins in Europe.
Has left some tremendous females in the herd.
Newtown Freeman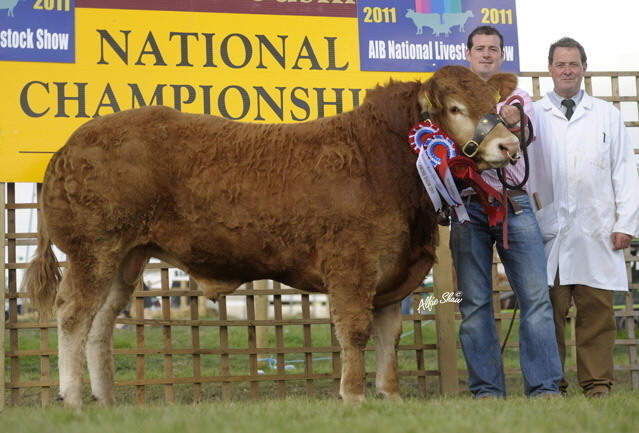 Progeny -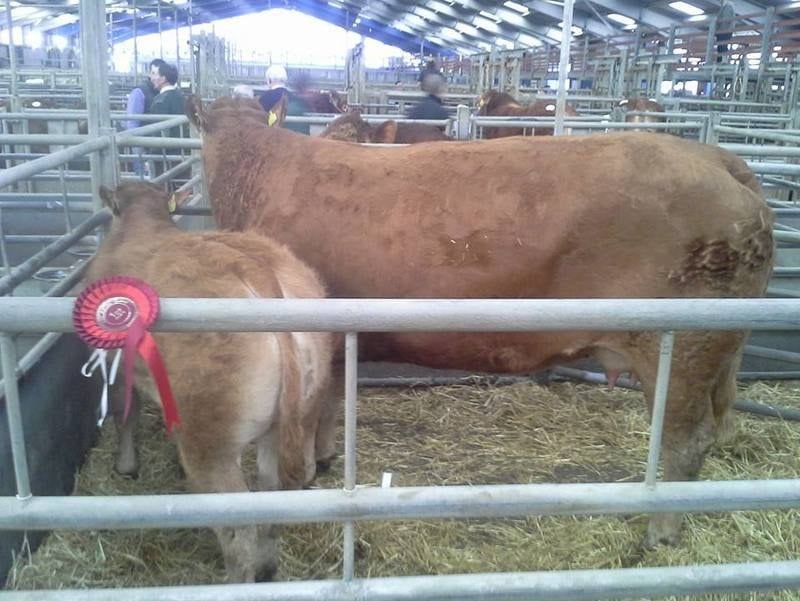 Milbrook Alistair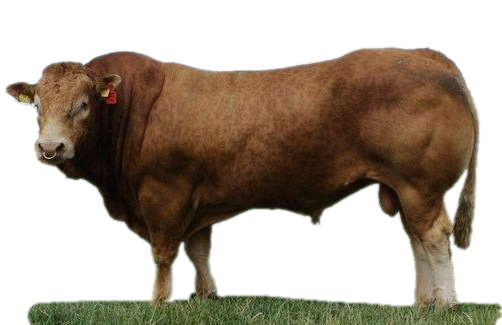 Milbrook Alistair - superb female breeder carrying huge maternal and easy calving figures. Has left his legacy on the herd with some excellent breeding females.
Progeny -