Our new senior herd sire is ...
Intrepide

Intrepide after arriving from France in December 2016.

Intrepide photographed 12/07/17 in working clothes after running out at grass with cows.
A very limited amount of semen (120 straws will be released) will be available from 1st August at £80/straw plus VAT and shipping and has no royaty fee.
An exciting new purchase, this bull's first calves in France look impressive and we now have pregnancies to the bull. He is double F94L and an outcross of genetics.
Our current junior herd sire is ...
Jupiter - semen to be taken later this year.
Jupiter comes from quality bloodlines at Champeval. The sire is the great Celestin who is an objat son from show cow Voyelle who is a super female at Delage herd and is full of muscle and power. Celestin breeds quality bulls and heifers alike. The dam of Jupiter is a real eye catcher of a cow. A true quality pedigree cow, full of breed charachter, power, width, style, muscle and milk. Jupiter was suckling his mother when we bought him. He is growing into his breeding and is full of breed charachter and thick beefy shape with strong correct legs. We feel he is the bull to breed quality stock of both sexes. He carries two copies of the F94L gene. First calves have been exceptionally easy calving without exception on cows and heifers and he will be put across all of our heifers from now on.

A selection of Jupiter's first calves.....
We are also using AI sires -
NETHERHALL JACKPOT
MERESIDE JESTER
BALLINLOAN JAEGERBOMB
EUPHRATE
FENRIR
HAMAC
amongst others
Former sires Jaco, Impair, Impoli, Engy, Newtown Freeman and Milbrook Alistair. Scroll down for details and progeny pictures.
Former senior Sire - Engy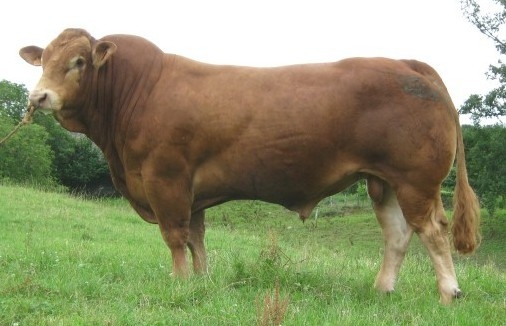 Engy was purchased at the Grand Cru sale at the French National Show 2012. Carries excellent figures for milk, calving ease and beef value. He is very long and has great width throughout and has an incedible pelvis.
His first progeny in France are showing great promise. Picture of one of his heifer calves in the herd of his breeder is below.

Former sire- Newtown Freeman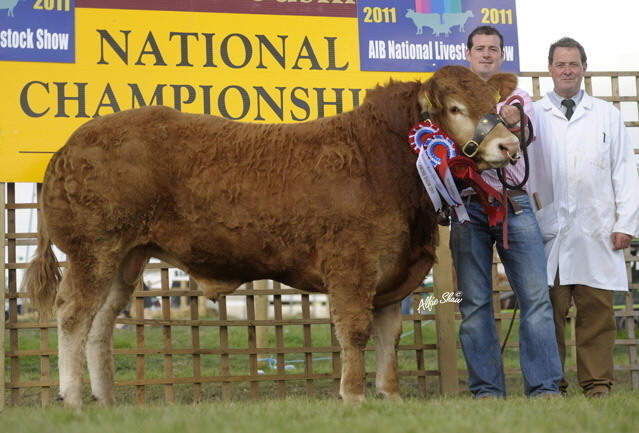 Pictured at Irish National Championships 2011 where he stood Overall Male Champion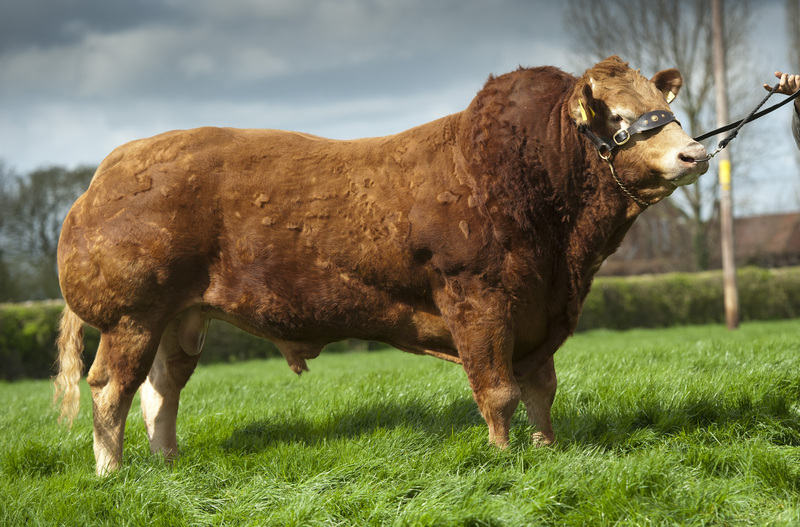 Newtown Freeman pictured on farm in April 2014
Our new junior herd sire is Newtown Freeman, a young bull from the Republic of Ireland with huge potential. At just 13 months old he stood Irish National Male Champion 2011 at Tullamore. We purchased him at Roscrea Mart in October 2011 at under 15 months old as Champion for the top price of 16,000 euros. He is a son of Wilodge Vantastic and out of a tremdous breeding cow Newtown Trixie, a daughter of Dauphin.
His calves are stamped with width, muscle and style.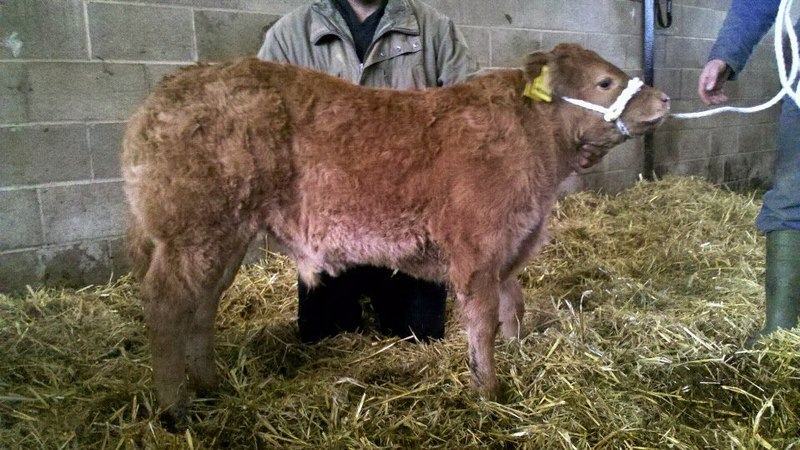 Bull calf 6 weeks and 1 day.

Bull calf 5 1/2 months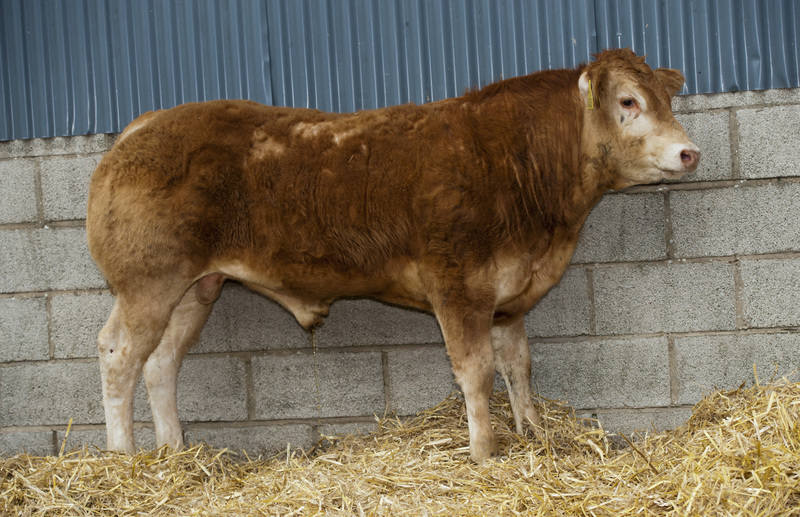 Pure commercial bull calf 6 months old.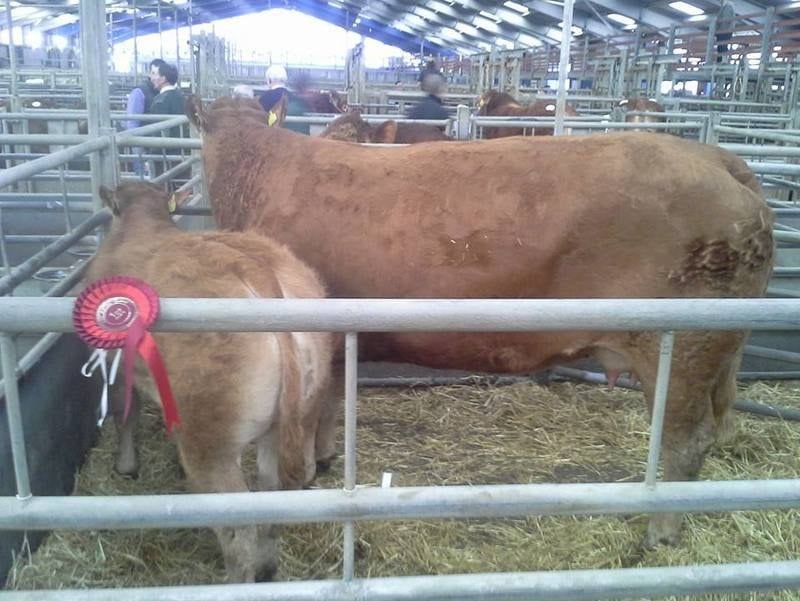 6 month old bull calf

Bull calf 6 1/2 months


Heifer calf 10 1/2 months old.

Bull calf 6 months

Heifer calf 7 months.

Bull calf 6 months

Pure commercial twin bull calf 6 1/2 months

Heifer 5 1/2 months.

Heifer calf 1 month.

Heifer calf 6 months

Bull calf 4 1/2 months old.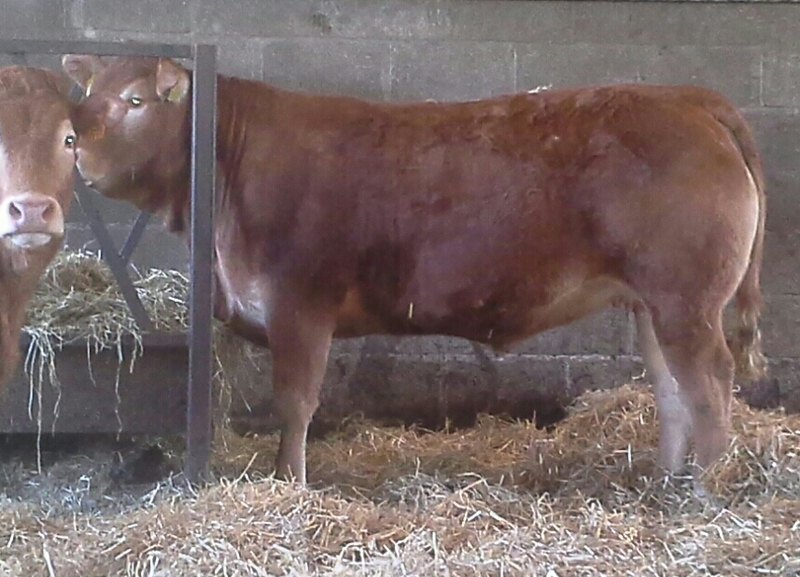 16 month old heifer by Freeman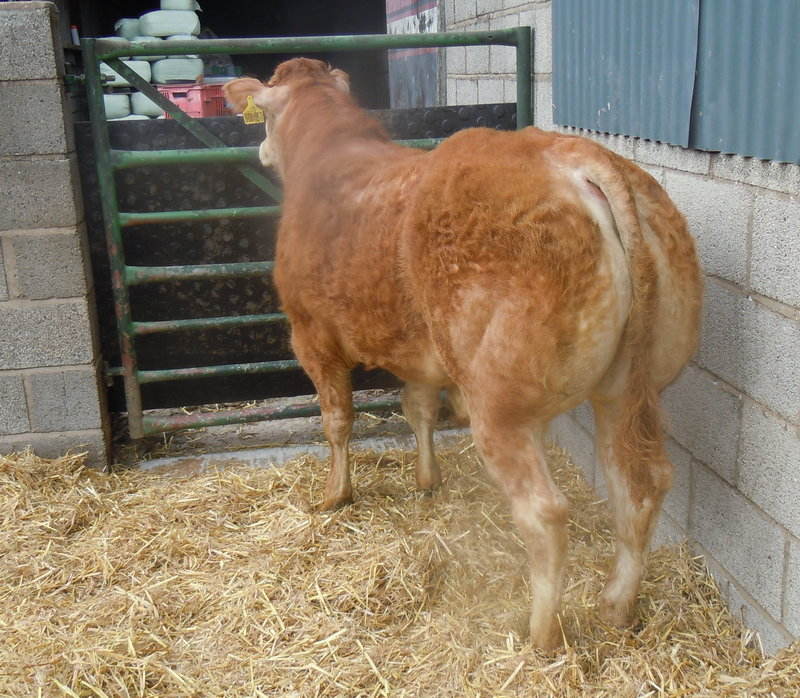 Rear of pure commercial calf 6 1/2 months old.

young bull 18 months old.
Former herd sire-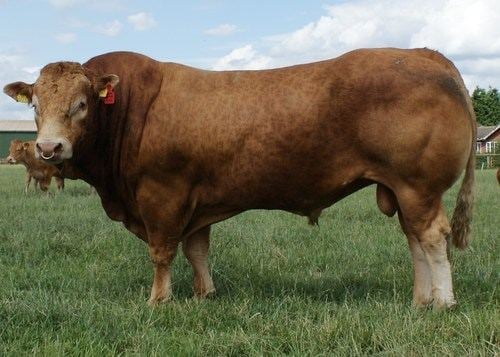 Milbrook Alistair - superb female breeder carrying huge maternal and easy calving figures. Has left his legacy on the herd with some excellent breeding females.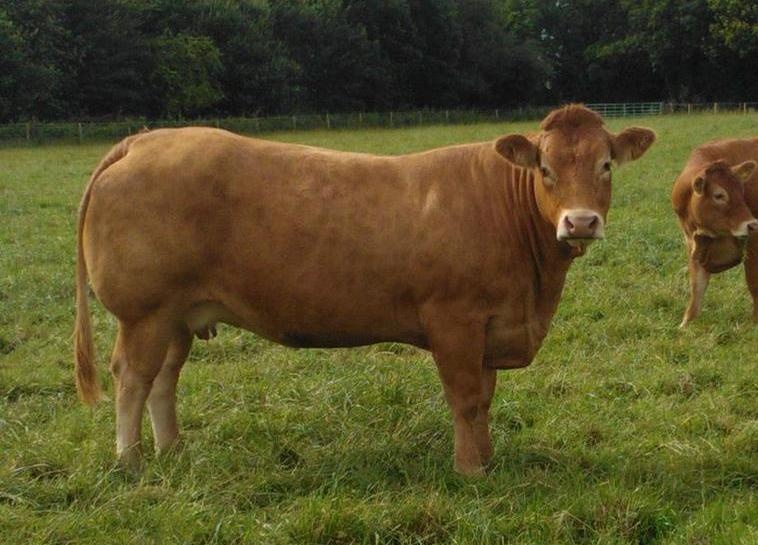 Alistair female in the herd.